Pheek
a.k.a Jean-Patrice Rémillard is a canadian producer, label founder, musician and A&R. Founder of
Archipel Netlabel
, working with Offthesky (a.k.a Jason Corder) under
Social System
name.
You can check Pheek's work on a lot of NetLabel like
Archipel
,
Thinner
,
Epsilonlab
,
Intr-Vision
,
Hybridstructure
, Districk, Haute Couture and
Kalimari
( a subdivision of Archipel).
This interview was recorded during the
Electronic Music & Digital Creativity Festival MUTEK
, last June in Montreal, Canada. He talks about how he approaches his work.
If you wanna discover his works, i suggest you to listen the last release of Social System on Archipel.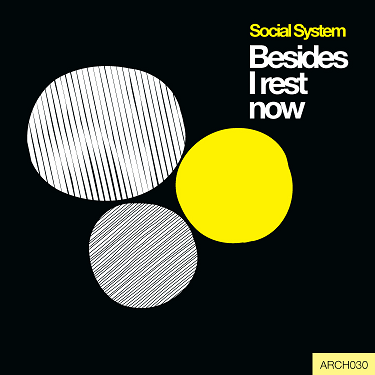 Archipel reaches it's 30th net-release and is proud to present another heady outing from Social System (Pheek and Offthesky) who are in top form as always with "Besides I Rest Now".
The release begins with "Tried and True" which is anything but tried with its cascading blend of woven crystalline pleasure and effortlessly gliding nature. "Oh Slow Crickets" continues gliding into a warmer territory which fizzes with rhythmic liveliness and creamy wisps of wonderfully executed melody. "A as in Alan's Back" is a delightfully deep piece enveloped in swirling and warbling springtime clouds of ambrosia sound.
go to [arch030] Besides I Rest Now by Social System page
All of works are free to download and use under the terms of a
Creative Commons License
.
Stay Free