Kishin Shinoyama,

Twin

(1969
)
It's gonna be da week-end in 7 hours, i slept about 2 hours last night....
As this post's picture, a photo by
Kishin Shinoyama
: Time stopped and i'm looking at the sea.
Sea is alive, life goes on and you can keep it lookin at it as those twins...lookin for the perfect time...maybe it's just right now...maybe the boat already passed and they're stayin here...
I'll not post angry songs, except for the last one: the DnB track for a perfect evening run or boxe training.
Enrico Rava # New York Days (ECM, 2009)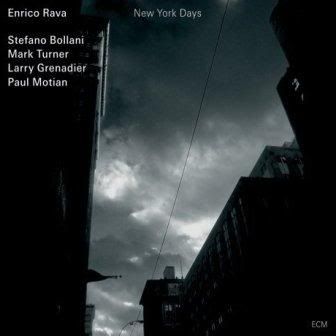 We start with a song from the new
Enrico Rava
's LP, which is amazing...One of my fav's Enrico Album ever. And one of the best jazz album of early 2009...
For this New York session, Rava had taken the piano miracle's Stefano Bollani, with whom he plays gladly in duet. Bollani listens to Rava as if this one was a singer and supplies him an accompaniment which glorifies each of its notes. Famous ECM's sound (with reverberation) contributes to the blue colors of the quintet, so that it is night-New York which spreads(displays) here with an insidious charm. The rhythmic, constituted by Larry Grenadier on double bass and Paul Motian on drums, the cheek in the perfection the halftones which are convenient for this meditation aloud on the city and its life. We only like New York under that Italian lighting.
But Rava's biggest idea for that record is to have invited the saxophonist who is perfectly convenient for his ample and a little bit solemn style on the fast tempos ( on
The Outsider
): Mark Turner. This one gets rid here of a tendency to investigate unlimitedly puzzling ranges. Not quietened down, Turner deepened for the benefit of the beauty. The record is impressive also for the compositions, among which reminds the Nino Rota of Fellini.
Enrico Rava # Interiors (ECM, 2009)
BUY
BUY
Many people told me Paranoid Park was a very disappointed movie...
Even if you can't discuss people's tastes, it's such a mistake...
What a good movie, what a great performance with this young actor and also what a great direction by
G. Van Sant
...That's a really "short-long movie"; about 80minutes...but i didnt felt it at all. I didnt like "Last Days", it bored me so much...it wasn't about the rythm...just performances & mostly absence of music...
Which is a good point in Paranoid Park...Music serves perfectly the movie.
I always wanted to make films or "music video" from a song i like.
Many times, falling asleep with da Ipod and i imagine movie shots...from rhythm or atmospheres....
Here's a song from
Animal Collective
's member:
Panda Bear
(aka Noah Lennox)
...I always think about Paranoid Park when i'm listenning to it...and the lonely walks of the main character's Alex.
Don't worry, if you didnt watch Paranoid Park...you still can enjoy the song ; )
It's from the LP called
Person Pitch
and it's an amazing travel
Panda Bear # Take Pills (Paw Tracks, 2007)
BUY
BUY
Her shadow's Flyin
_
__In The Mood For Love
___
still
This is the biggest success of W.K.Wai...and probably the movie who introduced him to the Public. I'm crazy about
Chungking Express
, as many people...and i watched all his movies. Even the short one he did for
Eros
short films with Gong Li & Andy Lau.
In The Mood..
's Soundtrack is one of the best seller in the world...and the composer of the Main Theme is
Michael Galasso
. (He also worked on
Chungking Express
)
I wanted to share with you one of his song from the album he composed in 2004 called
High Lines
(still on ECM....one of the best label worldwide...)
Michael Galasso # Somnanbulist (ECM, 2004)
BUY
I highly recommended you to
buy
this album if you liked
In The Mood..
's atmospheres. I can understand this soundtrack is overlistenned for some...so this is a way to discover his works and to remind you the movie.
Rufus Cappadocia # Songs For Cello [Live in New York] (Daqui, 2008)
What a great & enjoyable surprise...Rufus Cappadocia captured live in NYC, is a must for any cello lover...
"I look back on everything I've been doing for the last twenty years," Cappadocia concludes, "and can see the way it's all linked and how it circles back to the beginning. With Songs For Cello, I've returned to solo performance again. It's all live, with an emphasis on the intuitive. Those are the things I've learned how to do through all my explorations and collaborations. Even as I've incorporated these experiences, it brings me back to the basics and it's the same with the music. Eastern modal traditions; Hendrix riffs; the blues and folk music; it's all one source that you keep tapping into in different ways."
Rufus has built his carreer by exploring new territories, where few cellists had dared to venture. It's a lifelong quest that had made him a master of music's universal language, in all its astounding diversity...
I never post a song randomly...
Rufus Cappadocia # Forgiveness (Daqui, 2008)
Ha-Yang Kim # Ama (Tzadik, 2008)

We're keepin on with Cello player...And this one is my fav' of this post.
M.Galasso is a violin player not cello, but sounds of the previous track is really louder...than what u expect from a violin...

R.Cappadocia's one is gettin' more deep and more worked...in the meaning of 'Trane or Steve Coleman...There's no movie influences in Rufus's record....
For Ha-Yang Kim, it's again something different.
First it's a Tzadik Record...so you know (or you really don't know ahahah) what to expect. Then, after read about her, you'll know she's working on many different projects, as duo or trio, experimental or ambient music.
I personnaly love this record, i always loved Cello sound...and she make it sing, with her own words: it's 100% composition.
To close that post,

this is a 2002 composition, solo cello performance called Lens.
Ha-Yang Kim # Lens (Tzadik, 2002)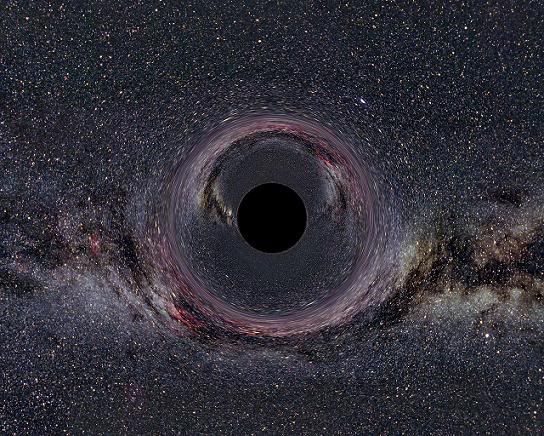 State Of Mind # Out Of Focus (feat.Concord Dawn) [SOM Music]
Hardstuffs are good sometimes....Most of the time it is
Not for Fainted Heart, she said.....I still don't get it at 100%
But i figure this track is the right way to describe english's expressions i can't get
Have a Good Week-End world
J.