Finally after his 2004
Soundtrack For Sunrise
release, Gabriel Reyes-Whittaker (aka
GB
) returns with a free EP. Now it might not come close to his last album (not counting that strictly therapeutical
Healing Tones
crap from last year) but hey it's free right? It features GB's interpretations of (in his eyes) dope artists like
Little Dragon
,
Flying Lotus
,
Muhsinah
,
Exile
,
A Race of Angels
and yes…
The Beach Boys
.
It's a nice one to keep us hungry, but we need more of that 2004 flava!
Grab it now, it's free and enjoyable in da Bath wit'da Joint & your Lova...
GB # GB Interprets His Contemporaries EP
Bonus Track
(From
Soundtrack for Sunrise
)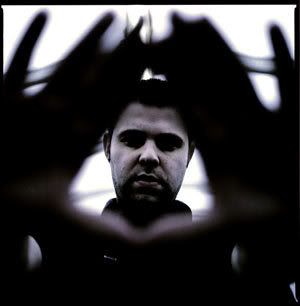 Get
Critical
....
CRITICAL MUSIC PODCAST II
Mixed By Kasra
Fresh podcast from the
Critical
camp featuring lots of forthcoming tracks/dubs etc etc. as is kasra's style, no fancy teases/double drops and that nonsense, just good tunes well mixed.
Very refreshing.....Watch out for our next party in June Featuring Kasra, Futurebound & MC Rymetyme....
Tracklisting:
Sabre Feat Tuere - Original Sin - Critical
Rockwell - Tribes - Critical
Alix Perez & Kemo - Im Free - Shogun
Ramadanman - Untitled - Critical
Commix Breaking Through - 31
Spectrasoul - Guardian - Metalheadz
Jubei & Tyrone - Junk Yard - Critical
Nymfo - Wall Movement - Dub
Spectrasoul - Organiser - Critical
Ulterior Motive & Judda - Infrasonic - Subtitles
Break - Isis - Symmetry
Serum & Vapour - True Calling - Critical
Spectrasoul - Mimic - Subtitles
June Miller - Strongarm - Dub
Proxima - You Aint Ready- Shogun
Universal Project & Vicious Circle - Gumball Rally - Universal Circle
Silent Witness - Hinterland - Critical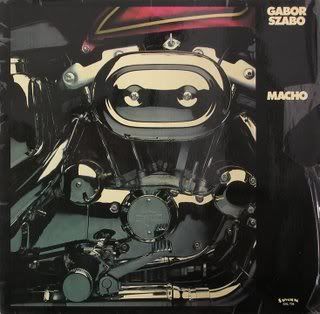 Gabor Szabo # Macho LP (1975)
This is why Carlos Santana had so much success...and Gabor stayed much unknown...
This is why O.V.Wright stayed in the shadows while Otis Redding was shining around da world...
Passion for seconders...Eva
Gabor Szabo # Macho (produced by Bob James)
if you like Dove by Cymande....you'll love this one
Tomorrow: New Daru's EP, Fennesz, a French Rap Track with translated lyrics & for sure things i don't know for now....
Peace
J.