Anthony & The Johnsons # Live at Sixth & I Historic Synagogue
(
Washington D.C. 3rd Feb.2009
)
"Where Is My Power"
"Her Eyes Are Underneath the Ground"
"Epilepsy Is Dancing"
"One Dove"
"For Today I Am a Boy"
"Kiss My Name"
"Everglade"
"Another World"
"Shake That Devil"
"Crazy in Love"
"Fistful of Love"
"You Are My Sister"
"Twilight"
"Aeon"
"Cripple and the Starfish"
"Hope There's Someone"
Welcome back Arts Headz...Hope your week-end was good...Friday night, we been to the Jungle Juice at Cabaret Sauvage, Paris to see Rusko, Subfocus & Spor. Rusko blowed my mind, Undercover cops invaded the backstage 2 hours after gates opend....They caught about 25 people and left.....Paris is getting more & more controled by Pigs....but it's crisis you know, that's what they said...Fuck them all & Be Scared... - -'
After a great chillin' week-end, week is startin again and i link some good stuffs i found...
Enjoy
First of all, that Anthony's Live in D.C. After he dropped his last LP a month ago, you'll be able to heard his fantastic voice live....Sit Back, take your tissue and roll a big one...herm herm...Roll 3 in advance cause B-Real, Muggs & all are comin' to hit your brain....insane in the brain!!!!
Roll It Up, Light It Up Smoke It Up # Cypress Hill Rarities Collection
(
zip
)
1. Cypress Hill–Roll It Up, Light It Up, Smoke It Up from
Friday OST
(Priority, 1995)
2. Cypress Hill-"Freak Tha Funk from
Ghost Rider/Freak Tha Funk 12′
(?)
3. Cypress Hill ft. Fugees-"Boom Biddy Bye Bye" from
Boom Biddy Bye Bye 12″
(Ruffhouse, 1995)
4. Cypress Hill ft. Redman & Method Man-"Cisco Kid" from
How High OST
(Def Jam, 2001)
5. Cypress Hill ft. Sonic Youth-"I Love You Mary Jane" from
Judgment Night OST
(Epic, 1993)
6. Cypress Hill-"Ice Cube Killa" from
Ice Cube Killa Promo
(1997)
7. Cypress Hill-"Illusions (Q-Tip Remix)" from
Illusions 12″
(Columbia, 1996)
8. Cypress Hill-"Scooby Doo" from
Ain't Goin' Out Like That 12″
(Ruffhouse, 1993)
9. Cypress Hill-"When the Shit Goes Down (Diamond D Remix)" from
I Ain't Going Out Like That CD-Singles
(Ruffhouse, 1993)
10. Cypress Hill-"The Last Assassin" from
The Cable Guy OST
(Work, 1996)
11. Cypress Hill ft. Funkdoobiest-"Stoned is the Way (Reprise)" from
Latin Lingo 12″
(Ruffhouse, 1991)
12. Cypress Hill-"Crossfire"
13. Cypress Hill ft. PMD-"Champions" from
Tequila Sunrise 12-European Version
(Ruffhouse, 1998)
14. Cypress Hill-"Untitled" from
Soundbombing 3 Advance
(Rawkus, 2002)
15. Cypress Hill-"Smuggler's Blues"from
III (Japan Release)
(Ruffhouse, 1995)
16. Cypress Hill-"Ready to Die" from
What's Your #
17. Cypress Hill-"Shoot 'Em Up" from
Juice OST
(Fontana, 1992)
18. Cypress Hill ft. Redman, Erick Sermon & MC Eight-"Throw Ya' Hands in the Air" from
Unreleased & Revamped
(1996)
D.R.E......is back
Forthcoming new Dre's LP "
Detox
" is confirmed to be launch since more than 8 months now...As Snoop said : "
That record is real, it's coming... I was starting to doubt it myself and then I went up in there and he played so much music for me it knocked my head off

"
This was last....June....2008....Finally announces for 2k9, most of fans just can't wait for it.
I even rode that if the LP isnt in stores this year, some fans will never buy it !! ahahahah
Chill broz Chill....it's just buzzin' & buzzin'
And as André had difficult times recently with his son's death, i think we all should be more patient....
Here is something for ya ears....Peace to the Doc'

Bishop Lamont f/t Stat Quo, Busta Rhymes & Warren G #

Bring It Back

(Prod.by DRE)
Also check the latest
L.A.Times article
with Bishop Lamont talkin 'bout
Detox
&
The Reformation
forthcoming...
Exile ft. DJ Day Practice Session Video
from
Jonathan Kim
on
Vimeo
.
Awesome video thanks to the essential Nah Right blog. Practice session footage of
Exile
and
DJ Day
doing their D-Train routine.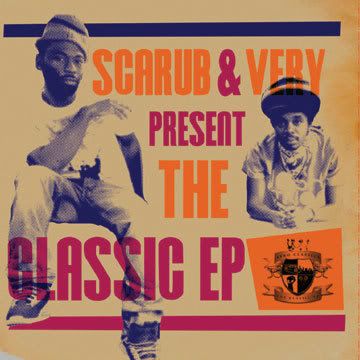 This is my shit, completely my shit....Gooseflesh as fuck....Don't ask yourself, Just go Buy this superb EP
Scarub & Very # Do Thangs
(Highly Recommended)
Afro Classic
(AC's or Classics) is a rap duo consisting of
Scarub
from the west coast rap group Living Legends and
Very
of Us Pros. Los Angeles based, they have been working together since 1999. In 2001 they released their first group album self entitled Afro Classics, which was followed by two Japan tours, and numerous performances up and down the west coast of The United States. Now back with a new perspective on music, Afro Classics have brought forth Classic EP. This beat driven, well versed, EP consists of six (6) progressive, hard-hitting cuts. Their songs cover a range of topics such as relationships, succession in life, and perseverance. It has been long time coming since their last release, and now in 2009 Afro Classics present
The Classic EP
.
Have a nice Moonday
J.