Jean Faucheur, Visages (cut photos, 200?)
I met Jean Faucheur in 2002 or 2003 i think, when "Une Nuit" project was startin to be big all over Paris. "Une nuit" is a(nother) project by him, many artists particpated.
What is it
?
"Une nuit" (
a night
, ndlr) is a project by Jean Faucheur and many many plasticians, painters...
The purpose of this project was to cover the maximum of advertising boards in one night.
The artists created in Jean Faucheur's workshop posters of 4 metres by 3.
Then were going to cover advertisements inside Paris and sometimes around close suburbs.
"A Night project" is one of the last big group action in Paris since 2000.
When the city was waking up, artists were looking at their work with people around, going to work, with a fresh mind as no advertisements can attack your imagination...Pretty nice to keep your brain on the pillow with sweet and hardcore paintings everywhere...
Instead of Coca-Cola's everywhere
[
Excuse my english
]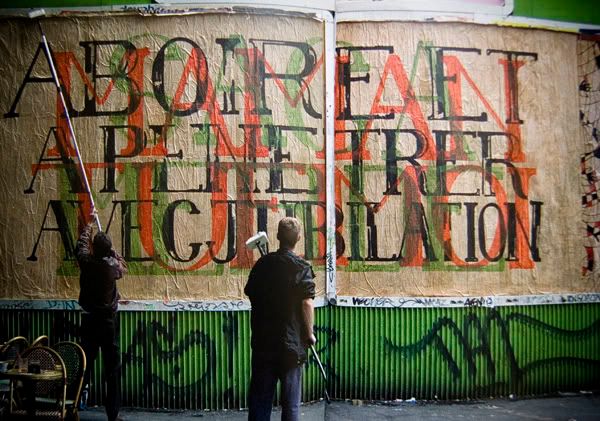 "A Night" project worked so good that more and more artists wanted to participate...so more artists needs more Adv.boards and..more time
By day, vandalising those boards is an excellent way to work out...
[
Pigs are never that far
]
Jean Faucheur
is (also) a great plastician, photograph & sculptor (even if he said he never liked it). I really suggest you to check his
website
, which is full of pictures, links and infos about him & his works.
Here are some extracts of what can be done with patience & of course...talent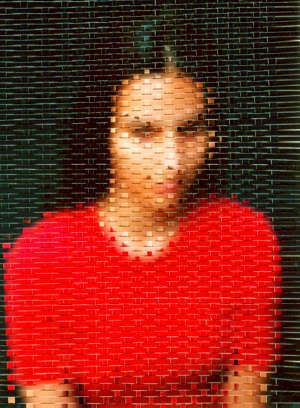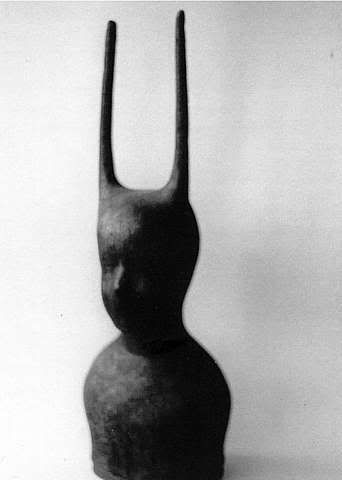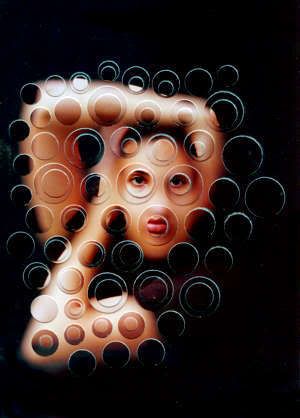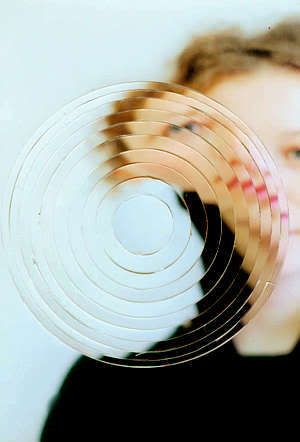 What i love about "A Night" is, of course the diversity of artists but more:
i love the aspect of "We aren't vandals, we are kind and we make beautiful things..." ahaha and most of institutions thought it was true.
But, i can tell it was rough.
Main purpose was to take control over economy, over publicy
It's of course make things better and more beautiful cause a toaster is still a toaster even if P.Stark designed it...
- -'
If you want to bring the idea in your own country, here's the lesson by Mr L'Atlas & Mr Tanc (live from Mr. Faucheur Workshop) 2 of our greatest parisian vandals.
You can also check the way we roll joints over here, and the way to help citizens to recover their mind freedom
D.I.S.O.B.E.Y.
....i love nightlife...i'm addict to it since more than 12 years now...i love night, ride Paris by night, ride Krung Thep by night, look at the window and remember how much Paris was covered of Graffiti (since
Amélie
been shot in north of Paris and they buffed everything...i hate
Amélie
since that...History killers), old streets by a night summer, drunk and with smiles everywhere...
And say: "Let's go fuckin Deauville now!!!"
And wake up at Deauv' ill...with friends & hopefully mo'Champagne
I want to offer my vision of "A Night"...and how i see it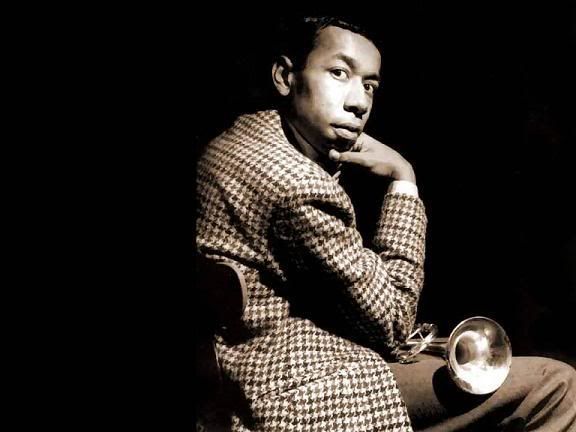 Lee Morgan (10 July 1938-19 February 1972)
Lee
is my forever nightfriend
I love Miles of course, but i dont know...i'm havin' a fascination for seconder...
Always
He's such a great trompetist and all big names played with him...and he was born in Philly
It's mostly Hard Bop...and i love hard bop
For me it's the perfect music for a chase by night with pigs
Lee Morgan # Slightly Hep (1956)
Lee Morgan: Trumpet, Kenny Rodgers: Alto Sax, Hank Mobley: Tenor sax, Horace Silver: Piano, Paul Chambers: Bass & Charlie Persip: Drums
Lee Morgan # Boy, What a Night (1963)
Lee Morgan: Trumpet, Joe Henderson: Tenor sax, Barry Harris: Piano, Billy Higgins: Drums & Bob Cranshaw: Bass
I don't have so many regrets in my life...a few...One of the biggest is the night i fall asleep at a Michel Petrucciani's solo performance...Don't slap me cause i was 8 years old.
I think i was too young to handle a 2hours long performance of one of the best piano player ever.
If you don't know Michel Petrucciani, it's no big deal, blogs are here for that...and, no one is perfect.
[
Me, first
]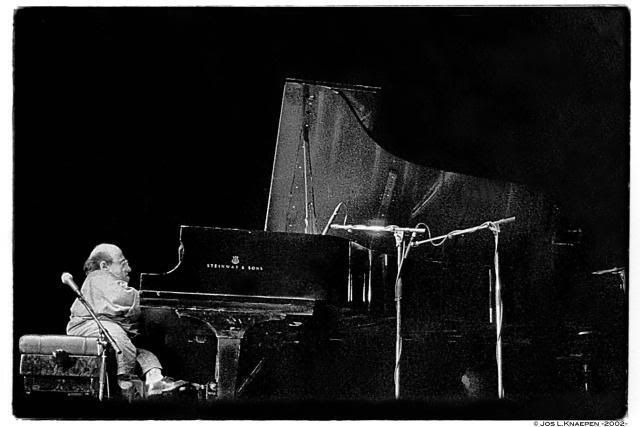 I'm always thinking about that night...
Why did i sleep? Why Why Why?
Dig more about Michel please, if you like the song beside of course and if you're curious about music and composer, dig more. He's such a genius and an exemple for Life.
Check this
documentary
from Mezzo Channel
7h56am. Waiting for the train you just burned in the yards couple of hours before...aaaaand
"
This is it! This..is...it This..is...it!
"
[
Real knows....
]
Michel Petrucciani # Take the "A" Train
(live in Germany)
It's a jazz standard by
Billy Strayhorn
J.