Zevs # Fake Gzzglz online(2009)
A friend of a friend is making a big report for Uni on Graffiti...and that "Street Art" Shits.
I tried to answered her the most true as i can, my vision of graffiti and why i think people think like tey think....
About street art, what can i say:
Mr A
. (André) sucks?
Right, treat me a jealous, or anything else
But everybody knows...he is
If you like to pay 175euros for a Andre Tees at the
Palais de Tokyo
shop, it's your choice
If you like to think that he's an orginal artist with such a great imagination, so take your notes back and have a look on
Jacques Rouxel
creations in....1968, a famous french cartoon called Les Shadoks.
If you didnt know, now you know
Also that Agnes B. paid all police stuffs for André....that's a real bad bwoy...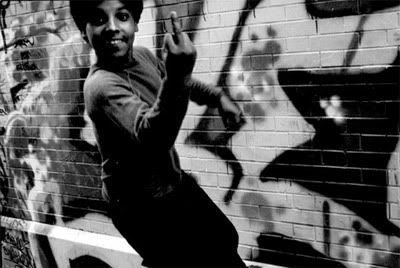 ...André, if you read this: You suckaz...
Well, after that i can say that Street Art don't exist.
Art does
Why institutions call it Sreet Art? Why not just Art?
Because, and everybody will be agree wit'dat, you have stuffs in gallery who sucks a lot.
But it's Art, you know Real Real Art for nice suits and nice silicone lips gal'...looking at someone pooing on a Lady Di picture...
(I love Diana, but its so hardcore to shit on her picture...they say)
They're just afraid of it
Streets, smells, talents
Remember Kase2, NYC, back in the late 70's Mid 80's, he developped the Wild Style, on subways, illegaly, created master pieces in 25 minutes with shit spray cans, done so quick...
with only one arm.
Ghetto Child...Art always been political
And when it stopped, it died
ZEVS
, which is considered by elites as a street artist is for me, more than that...
He's a
vandal
Which is more interesting...
Do you think Banksy started graffiti, started Rats collections, vandalized the Southbank London with fire extinguisher just for fun? Or to become an artist? You think he's still a street artist? or an Artist? Cause of the price of his canvas? So he can keep on vandalize and no one will bring him on court?
So...if it's the case, let's vandalize !!! We'll become artists
The non-sense of that situation is pretty dadaist, i really like it
So You should check ZEVS's site if you never heard about him (no one is perfect) and think twice before call Art: Street Art or African Art...It's just Arts
We're all humans so let's dance now
Simian Mobile Disco # Synthetise
J.