East Berlin - pics by me

Tuesday is Mardi is Tuesday is a day for Live and Studio Mixes / Podcasts
Let's Start


# BREAK - Live at Star Warz, 07/12/2007 #


Break was One of the biggest producer in 2007, after hit the scene last year with tons of 12" and the (Heavy) Zenith LP, Part 1 & Part 2 on Quarantine, Break is still on top with a lot of forthcoming materials on DNAudio, Subtitles and more...

Watch out for his last 12" on Levitated called Live Evil with a big tune on the flip by Tactile, Naibu, Spinline & Munk called Antartica


# MARTYN - Live at Stella Session Rinse Fm 23/04/2008 #

Martyn is back in the mix with this special Dubstep set on Rinse FM last wednesday
Expect mo' deep stuffs from this guy...He's unstopable

Here's the Tracklist

1. martyn - natural selection (3024)
2. slaughter mob - no snare (?)
3. skream - trapped in a dark bubble (?)
4. martyn - suburbia (applepips)
5. geiom - reminissin' kode9 remix (berkane sol)
6. trg - broken heart martyns dcm mix (hessle audio)
7. horsepower productions - hand of death (tempa)
8. benny - jahroel (?)
9. pantha du prince - florac juswan remix (tube)
10. martyn - vancouver (3024)
11. shut up and dance - epileptic martyns no strobe mix (suadrecs)


Show some Myspace Love to Martyn

# HEADHUNTER (Tempa) - 2 Hour Set from Dubphase, Budapest #
(mirror)
(mirror2)
(mirror3)

Recorded on 16th April 2008

After his new EP on Tempa called Initiate (with absolute anthem Locus Lotus)
Headhunter hits Europe and Budapest with exclusive 2 Hour Set
It's B.I.G, Deep, Awesome set...No Tracklist : P No Soulseek ...

Heaps Heaps Heaps
Put that Shit Loud



# Fabio, B Traits & Shy FX - Live at BBC Radio 1 - 27/04/2008 #

Recorded 2 days ago, this week Fabio brings new Shy Fx's "protege", B Traits who's in the mix & studio. Shy joins her in the place as well.

Here's the tracklist

Atlantic Connection - The Real Thing [WESTBAY]
4Hero - Look Inside (Nu:tone Remix) [PIAS]
Subfocus - Timewarp [RAM]
>>> B Traits & Shy FX In The Studio
Shy FX - Feelings (Nu:Tone Remix) [DIGITAL SOUNDBOY]
Shy FX - Bambaata (Break Remix) [DIGITAL SOUNDBOY]
Marcus Visionary - Change [DIGITAL SOUNDBOY]
>>> B Traits In The Mix
...
Shapeshifter - One (D:Bridge Remix) [BRAND:NU]
>>> D&B On The BBC - Chosen By Bobby Friction
Ges-E & Shandy - Dil Se [NASHA]
Hazard - Machete [PLAYAZ]
Q-Project - Don't Know Why [HOSPITAL]
Joss Stone Bootleg - ?
Calibre - So Blue [SIGNATURE]
>>> Podcast of The Week: Translation Records Podcast
Question Mark - Theory [TRANSLATION]
Chase & Status -Take Me Away [RAM]
>>>Fabio Last One...
Lupe Fiasco - Paris, Tokyo [ATLANTIC]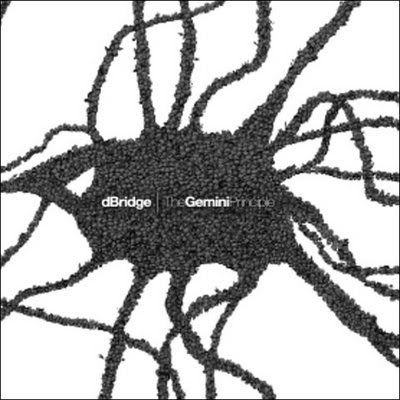 # D-BRIDGE on BBC 1Xtra - 23/04/2008 #

--> Show some Love on BBC 1Xtra website <-- One of my favourite producer all time...Just 2 weeks after his last mix, D-Bridge is back on 1Xtra for a massive Deep Mix with D&B's Finest producer on the tracks : Survival, Break, Instra:Mental, Commix and "Mr Majestic" Calibre !! Tons of forthcoming on Exit (D's Label) Watch for D-Bridge's New LP Coming Very Soon on Exit

"The Gemini Principle" Album LP (LP/CD & MP3)

A Real Fake post the sampler of this one, go listen to it

The Gemini Principle Part II 12" Album Sampler [EXIT012]
(in stores 5th May 2008)
A) "The Simplest Thing"
AA) "The Fortunate Fool
"The Gemini Principle [EXITLP002]
(in stores 12th May 2008)

A) "Ponderosa" (ft. Calibre)
B) "Blush Response" (ft. Instra:Mental)
C) "A Lost Cause"
D) "Creatures of Habit"
E) "On My Mind"
F) "Cast A Cold Eye"
G) "A Long Distance"
The Gemini Principle [EXITCD002]
(in stores 26th May 2008)

1. "Seven Year Glitch"
2. "Blush Response" (ft. Instra:Mental)
3. "A Lost Cause"
4. "Ponderosa (ft. Calibre)
5. "Creatures Of Habit"
6. "Mr Malcontent"
7. "The Question"
8. "Almost Home" (Interlude)
9. "Pure Elegance"
10. "Cast A Cold Eye"
11. "The Yearning"
12. "Mourning Dawn"
13. "Mana's Lament" (outro)


Download The Show
mirror
Look at this tracklisting

01. D-Bridge & Instra:Mental - Blush Response [Exit]
02. Commix? - Rack It [?]
03. System - Near Miss [Digital Soundboy]
04. Calibre - New Cons [Exit]
05. Spectrasoul - Adoration VIP [?]
06. D-Bridge - Creatures of Habit [Exit]
07. Calibre - Tv On [Signature]
08. ST Files - Council House [Soul:r]//1xtra news skip//
09. Loxy & Ink - Amazon [Shogun]
10. D-Bridge - Mourning Dawn [Exit]
11. Survival - Orion - [Audio Tactics]
//D-Bridge Interviews Al X Bleek - Part 1//
12. Instra:Mental - Naked Zoo [Soul:r]
//Instra:Mental Mix//
13. Instra:Mental - Rogue [Darkestral]
14. Instra:Mental - Comanche [Darkestral]
15. Instra:Mental & Nico - Horse [Exit]
16. Instra:Mental - Dead Zone - unreleased dub
17. Instra:Mental - Intervention [Exit]
18. Instra:Mental - Pacific Heights [Darkestral]
19. Instra:Mental - Sakura [Darkestral]
20. Commix - Japanese Electronics (Instra:Mental's Moog Mix) [Metalheadz]
21. Instra:Mental - Futurist - Naked Lunch (coming soon)
//D-Bridge interviews Al X Bleek - Part 2//
22. Instra:Mental - Naked Zoo [Soul:r]
23. Break & Survival - Dawn [DNAudio]
24. Chris Inperspective - Heather's Hot Waffles [Exit]
25. D-Bridge - On My Mind [Exit]
//1xtra news skip//
26. D-Bridge - Mr Malcontent [Exit]
27. Commix - Starter Tune/Underwater scene [?]
28. Calibre - Sockitume - [Signature Ep]
29. Calibre & D-Bridge - Ponderosa [Exit]
30. D-Bridge - On Your Mind - [Soul:r]
31. Lenzman - Memory Loss - [?]
32. D-Bridge - Wonder Where - Instra:mental Recordings
33. D-Bridge - The Yearning - [Exit]


# NAIBU - Live at Its Too Loud Radio 17/04/2008 #
(mirror)
(mirror2)

Tracklist
Brother - Bird In Cage [DUB]
Makoto & Inza - Eastern Dub [GOOD LOOKING]
SKC & Bratwa - Pain [CRITICAL]
Ed Rush & Optical - Millenium [VIRUS]
Henree - Liberty [VAMPIRE]
Spectrasoul - Techtonics [DEEP SOUL MUSIC]
Loxy & Cern - Juggernaught [DUB]
Madcap & Ascension - Tribal Connection [DUB]
Naibu - Dark Light [TACTILE VINYL]
Ill Logic & Raf - Reunited [BINGO]
Break - Timeline [CRITICAL]
SKC - Let The Good Times Roll [DUB]
Zero Tolerance feat Steo - Refusal [INTEGRAL]
Break & Hydro - Cold Summer [DUB]
Nolige - Start It Again [SCIENTIFIC WAX]
Loxy - Green Destiny [DIGITAL SOUNDBOY]
Spinline - Hologram [DUB]
Spinline & Hydro - Shelter [DUB]
Instra:Mental - Sakura [DARKESTRAL]
Commix - Satellite Song [METALHEADZ]
Amit - Too Many Freedoms [COMMERCIAL SUICIDE]
Loxy & Naibu - Hajime (VIP) [CRITICAL]
Data - Blowpipe [REVOLUTION]
Naibu - Midori Sour [DEEP SOUL MUSIC]
Break & Survival - Cronk [EXIT]
Calibre - Carry Me Away [SIGNATURE]
Naibu - It Took A Long Time (Kjell Remix) [CREATIVE SOURCE]
Solarcube - Afternight (Tactile Remix) [DUB]
Seba & Krazy - Titanium [INNERGROUND]
M.T.M.S. - Istria [DUB]
Naibu - And The Story Ended [DUB]
Redeyes & Sweed - The Night Is Over [DUB]


# TEEBEE "Shogun Audio Show" at Pyroradio 17/04/2008 #
(mirror direct link-click left)
(mirror2)

Sabre - Global [SUBTITLES]
Lynx & Maple - Shaku [DIGITAL SOUNDBOY]
D Bridge - Mourning Dawn [EXIT]
Subwave - Indigo [SHOGUN AUDIO]
Henree - ?
Noisia - Strange Owl Experience [METALHEADZ]
Icicle & Commix - Ultraclean [SHOGUN AUDIO]
Calyx & Teebee - Own The Night [RENEGADE HARDWARE]
Lynx - Disco Dodo [Creative Source]
Icicle - Minus [Shogun]
Spor - Resolute [Subtitles]
Ed Rush & Optical - Bacteria (Pendulum remix) [Virus]
Calyx & Teebee - Warrior VIP [Momentum]
Ewun & Spor - We Dominate [Lifted]
The Upbeats - Panic [Subtitles]
Chris.Su - Restless [Subtitles]
Mindscape & Chris.Su feat Mc Ryme Tyme - Planet X (Vicious Circle Remix) [Citrus]
? - ?
? - ?
Break - Submerged (Calyx & Teebee VIP) [Subtitles]
? - ?
? - ?
Noisia - Crank Temp [?]
Icicle & Nymfo - Franky Mountain [RAM]
Misanthrop - Viper Fish VIP [Subtitles]
Phace - Hot Rock (VIP) [Subtitles]
Break & Survival - Dawn [DNAudio]
Break & Silent Witness - Module [DNAudio]
Spor - Knock You Down (VIP) [?]
? - ?
Misanthrop & Phace - Hyzer [Subtitles]
Noisia - Diplodocus [Quarantine]
Spor,Evol Intent&Ewun - Levitate [Lifted]
Goldie & D-Bridge - Mirror [Metalheadz]
Sabre & Vicious Circle - Columbo [Critical]
Calyx & Teebee - Desolate [RH]
Survival - The Beginning [?]
Phace - Reservoir [Subtitles]
Phace & Noisia - Crevice [Subtitles]
Teebee & Noisia - Shower For An Hour [Subtitles]
Chris.Su - Solaris Theme VIP [Subtitles]
Teebee - Liquid Light [Subtitles]
Icicle - Echoes [Subtitles]
Audio - Missing [Subtitles]
Spor - Molehill [Subtitles]
Calyx & Teebee - The Quest (Break Remix) [Subtitles]
Teebee - Let Go [Subtitles]
Commix - Be True [Metalheadz]>>Teebee - Let Go [Subtitles]
State Of Mind - Money Train (Vip/remix?)
D-Bridge - The Fortunate Fool [Exit]

Peace all Massive