Thinner
....
Thinner
...
Thinner
....Make my day again & again & again & again....
Can't live without it anymore !!!!
I was listenning this great mix by [in]anace again called Thinner Process on
Subsource
,
Submix section
. Looking for Neurotron EP on Thinner (too bad....it's not available anymore) and diggin, diggin, diggin again some powerfull and dark atmosphere...Just to remind me how much i miss that f%µ!ùù
Berghain
in East Berlin. Anyway, was diggin' til i found this name :
Holger Flinsch
...
As i can understood, he's the creator/owner of
Basalt records
a german (no way?) netlabel. 4 releases on this netlabel with a live of Holger Flinsch in Berlin, available for download. (for free...do i have to say it everytime, around64Mo, .rar file)). Holger's sounds are pretty different from what i presented in the 2 lasts posts, not that much atmospheric but more powerfull...More dancefloor in a way....After listen it, my fav' track is without any doubt Fandango. Minimal, lots of clickety sounds everywhere on a deep fat bass...Exqueeeeeeeeezit' Holger..Can't wait to listen that live (on the DL right now).
Also, i think i'm falling in love for
Benfay
a.k.a Benjamin Fay, a guy from Bern in Switzerland. Also Thinner's artist...He's one of the most talented Thinner artist and he signed the last release on Thinner [Thn096] :
Born on a Houseboat
As it describe on the homepage it's all about "Delicious Minimal House Grooves", i have to say that i love minimal but for a dancefloor it's quite boring sometimes...if it's not 9.am and your head isn't light as a pill...Anyway, Powerfull minimal beats...My fav' work of Benfay is one of the first release on Thinner [thn007], his EP called Carbon, released in 2001...I heard this tracks into Thinner Process as well....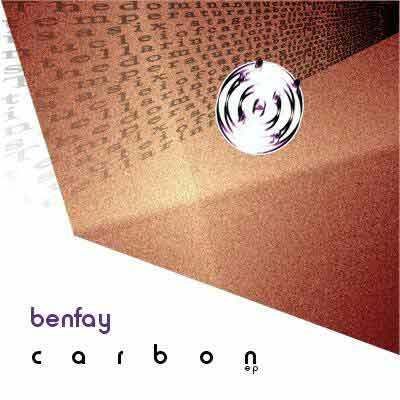 Get it
There
First track called Carbon is pretty common but i love the construction as all Benfay's production : Deep sounds at the beginning and starting to grow up on & on & on...I love that shit..
As you can read on Thinner website, the Carbon EP don't have any comments by the press...but as i can see on the last one, n°96 you have comments from Spain & Uk's...
The 2nd track called Bonnie Mandarin is just amazing. At the beginning, you'll start to say :"Geeezzzz, another minimal sleepy stuffs...But at 3'30, you know you're onto it and it's gonna be hard to be safe....
Unlimited Ovation on the Dancefloor....if you put the last track called Calamine Click...it's techno like it was at the latest 90's...Between Underworld, Laurent Garnier shakin by Jeff Mills...Hard piano notes, according to the beat, reverbs, gloomy sounds behind this...You think it's finish but it's just the very beginning...Don't wanna sleep !!!!!!
Benfay Official Website
All of works are free to download and use under the terms of a
Creative Commons License
.
Stay free.....