Rooftops by CBS Crew
in Berlin,
pics by me
Tuesday is Mardi is Tuesday, at this moment, some chinese people are burning French Flags and drawing Nazi Signs on it in 9 different Chinese Cities...That's a good view of Chinese Politics, when they beat Students it's just a matter of control, when people are demonstrate against French position about Tibet and Dalaï Lama it's mo' cool than a chorus by Roy.
I will not fall into this propaganda.
I love China and chinese people IN China and IN Paris, France.
Let's rock
The most i can do is to share some good music with my friends and readers all over the world....
One Love
So for my lovely chinese politics, i want them to check this out and shak' ya booty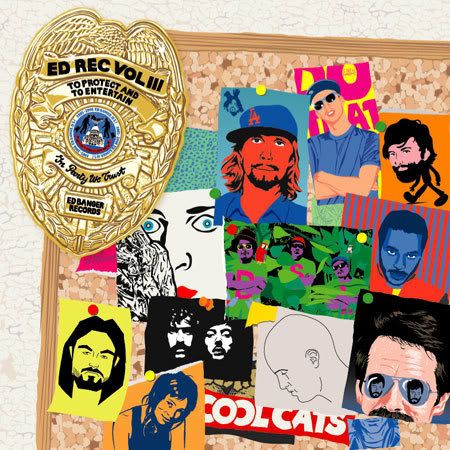 Ed Bangers presents Ed Rec. Volume III
In Stores on the
26/05/2008
This will make some panties goin' wet in China and France and Pakistan
Ed Rec Volume III Teaser LP
Mixed by Feadz
TRACKLISTING
01. Mr Oizo - Yves
02. Busy P - To Protect And Entertain (feat. Murs)
03. Mr Flash - Over The Top
04. SebastiAn - Dog
05. Uffie - Robot Oeuf
06. Justice - Stress (Auto Remix)
07. Mr Oizo - Minuteman's pulse
08. Dj Mehdi - Pocket Piano
09. Krazy Baldhead - No Cow, No Pow
10. DSL - Find Me In The World
11. Feadz - Back It Up (feat. Spank Rock)
12. So Me - Decalcomania
If you don't mind, i think that's not enough...They will say it's again some French Touch, again Ed B's and again....a post by a french poto...ouaaaaaaiiis Gros
Ici C'est Neuf Quatre et moi-même le Bassline qui tabasse ta maman va botter le culcul de Tonton Rojo....
Ezzzz
They're Hitting Back, Kickin' Ur Ass
The Count & Sinden
IS THE SHIT
Since that Beeper Track is became an Anthem for all DirtyDrunKkids all over ghettos, everyone is just waiting for new tracks and all artists R Waitin' for a remix of their tracks by
Herve
and
Sinden
....
If you read one of this names on a flyer, cancel everything even your best friend's wedding
Cause.....THIS IS THE REAL SHIT
Anyway, this is the last exclusive Podcast provided from
RA crew
, Watch for previous entries as Underworld or Chloé. This Count & Sinden is the 99th Edition....
Anyone wanna bet for the 100th ?
The Count & Sinden # RA Podcast 99
01. The Count & Sinden - Dock Leaf -
Domino
02. The Count & Sinden - Stinging Nettle -
Domino
03. Toddla T - Inna Di Dancehall (The Count & Sinden Remix) - 1965
04. Detboi - Come Rest Up - CDR
05. Se:sa - I Like It Like This (The Count & Sinden Remix) -
Positiva
06. T2 - Butterflies (
The Count
Remix) - All Around The World
07. Bjork - Innocence (
Sinden
Remix) - One Little Indian
08. Jay Stewart – Don't Do It (Rico Tubbs VIP Remix) -
Menu Music
09. Machines Don't Care - Drop It To The Floor - Machines Don't Care
10.
Azzido Da Bass
- Dooms Night (
Switch
Remix) - Frenetic
11. Dj Tamiel - Funky Dance - CDR
12. Voodoo Chilli - Streetplayers - Cheap Thrills
13. The Count & Sinden - Beeper -
Domino
14. The Count & Sinden - Beeper (A Trak Remix) -
Domino
15. Kudu - Lets Finish (
Sinden
Remix) - Nublu
16. Larry Tee feat. Princess Superstar - Licky (
Herve
Remix) - iO Records
16. Machines Don't Care - Soundboy Massive - Machines Don't Care
17. The Count - Dibby DJ - Cheap Thrills
18. South Rakkas Crew - Mad Again (Fake Blood Remix) -
Mad Decent
19. Fake Blood - Fake Blood Theme - Counterfeet
20. Alan Braxe - Addicted -
Kitsune
21.
Armand Van Helden
- J'Taime (
Switch
Remix) -
Southern Fried
22. Solid Groove - This Is Sick (
Herve
Reshuffle) - CDR
This will bring mo' luv between Chinese Ministers and governments...
ONE LOVE