Yes Yes Yes Yes Bro'
Keep on talkin' good, bring dat beat back, power to the people yo
Some tracks for our friend Barack & for ya ears too...
CHANGE IS COMING
No doubt
F-Phantom (7even Recordings)
This track by the french dubstep producer F on french label 7even Rec.
this track make me feel like wake up from a 600 years long nap....as for afro-americans...600 years of slavery.......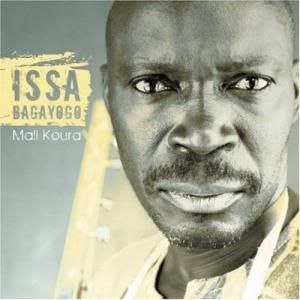 Issa Bagayogo - Dunu Kan (Six Degrees)
When Malian singer Issa Bagayogo gave up the idea of a career in music, and discarded his kamélé n'goni, it seemed his destiny was to remain a bus driver in Bamako. Thanks to the French producer Yves Wernet he recorded his first album and became known as 'Techno Issa' and a rising star in the new generation of African artists.

An intriguing UFO appeared in Mali in the late 90s, since then Issa Bagayogo has gone on to take his place among the best of the pioneering artists of West Africa. He sings with a deep voice, and plays kamale n'goni (the traditional stringed instrument emblematic of the Wassoukou region in Southern Mali), in a sonic universe created by producer Yves Wernert, former member of the Double Nelson group from Nancy. His young Malian fans dubbed him 'Techno Issa' thanks to the unique sound that emerged from this collaboration. On this fourth album, the arrangements and orchestration take on new dimensions, with jazz and funk elements, tracing the path of a rich and inventive musical adventure.
Patrick Labesse
(Translation by Jody Gillett)
Source
:
Mondomix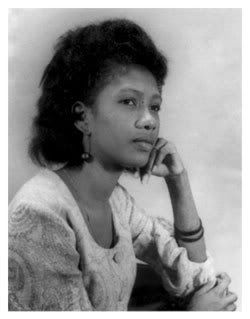 Marcia Griffith - Survival (with Sly on drums)
One of the most great singer ever....Queen Reggae as Judy Mowatt....Great song, great lyrics
Stand UP !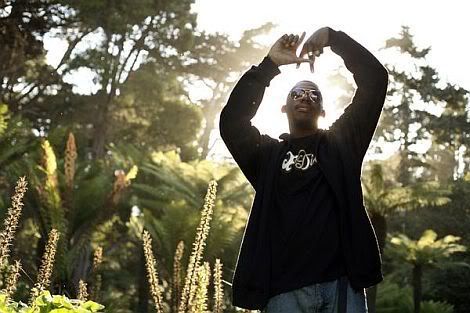 Flying Lotus - Spicy Sammich (Warp)
A tune from Reset EP by
F.Lotus
, actually my fav' producer worldwide since more than a year now. L.A. is alive, Long live the
Lotus
!!!!
Check
Brainfeeder
section and dig the next show !!!!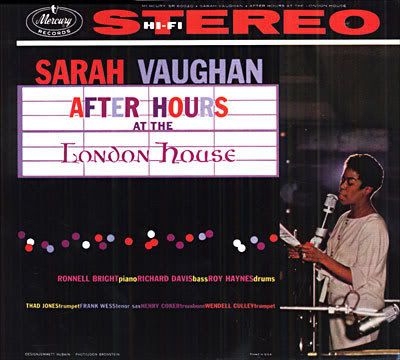 Sarah Vaughan - Three little words (At the London House 1959)
Pure premium vocal jazz here. I'm not into the perfect vocalize as Diana Krall or Jamie Cullum are doing...Im more into feelings, noises and bizarre. So that's why im crazy about
Elisbateh Kontonamou
, Sarah Vaughan & Nina Simone or Saul Williams.
Express is very hard thing indeed, speak with your heart instead of your mind....
And the result is this
Three little words....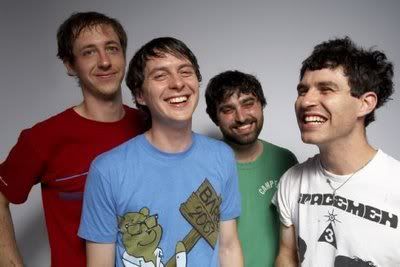 Ratatat - Mirando (Animal Collective remix)
I've been listening this tune non-stop since 2 weeks now...And it's an absolute master-piece..
There are some remix of this tune, but i'm not into it...Since i heard this one, sorry but the rest sucks. Yeah....As the last Frida Hyvonen sucks so much.....Her first LP Djuna ! was a pure premium folk songs but her last....how can i say....it's soup....for grandmas
Miles Davis - Julien dans l'ascenseur (Ascenseur pour l'échafaud OST)
In case of Barack will come to Paris...Soon or late....And i understand it's not enjoyable at all to talk with that piece of shit Mr S. but let's see....
Actually many jokes about Barack on french television....Like :
- "What the fuck?? Obama is president now and i still get that small salary..he said he will bring it higher !!!!"
- "But it's France here man....Obama is the U.S. President...How can he do smtg for you?"
- "I knew it !! We been tricked again !!!"
etc etc etc/../...Quite funny tho'
Anyway, if Barack come to Paris, he will remember why all jazzmen loved that city so much in a time where in U.S, Black jazzmen weren't that considered....Thanks to St Germain and Mr
Boris Vian
(
Official website of B.Vian
) to bring quality artists and make them stay!!!
And for tourists, St Germain des Prés isn't an artist place anymore. Coffee are expensive like nowhere else, food isn't that good and you'll not see any Jazz Concert around.
For food , go to
Le Bouillon Racine
and ask the special dessert Waffle with Crême Brulée inside.
For jazz in Paris you have many great places like
Le caveau de la Huchette
,
Le Duc des Lombards
, Le
Sunset & Sunside
or one of the best concert place in Paris: le
New Morning
If you're visiting Paris in Summer there are 2 good festival, open air and cheap entry
In September :
Jazz à La Villette
All Summer :
Paris Jazz Festival
Now it's done, i did the right thing. And fuck the St Germain des Près liars....who always saying the same bullshit to tourists...
Listen Juju peeps, Trust me...You'll earn money and see better things
Metallic Falcons - Snakes & Tea
I felt like giving this in bonus. I'm a big fan of
Casady's sisters
since the beginning....and if i were livin in NYC i will probably be a sleepwalker by now.
Bianca & Sierra Casady a.k.a.
Cocorosie
are amazing artists, productive, originals & great on stages. I can tell as i saw her 4 years ago in Paris with tons of guests AND tons of instruments as well....
Metallic Falcons
is another Cocorosie's project with D.Banhardt & Anthony.
This LP is called Desert Doughnuts (and its the only M.Falcons project recorded) was released about 3 years ago...in 2006 if i remember properly...This album is absolute atmospheric, bizarre, transcendant hour of pure original sounds....Sorry its maybe too much, but i felt in love after 10 minutes of listening.
As Casady's sisters get Opera singers formation, AND as Anthony has probably one of the most beautiful voices of the last 5 years, you can just expect great music. Banhardt in control on some tracks and you have one of the most anticipated album of 2006.
I still don't understand why it's so unrated.....Enjoy Mr Obama
& Congratulations (lately)